Sign the Petition: Stop the False "Green" Economy at Rio+20!
WE DELIVERED YOUR SIGNATURES TO THE US STATE DEPARTMENT AT RIO+20!
The global 1% converged in Rio de Janeiro, Brazil this June at the Rio+20 United Nations Conference on Sustainable Development to unveil their "Green Economy" strategy—but we know that just calling something "green" doesn't mean it's good for people or for the planet.  The "Rio+20" Conference was a key moment when world governments had an opportunity to either act to protect our future, or continue on the same failed strategies that are threating our future.
The 99% also mobilized to Brazil this June.  Grassroots Global Justice and other grassroots groups in the Climate Justice Alignment joined thousands of people from social movements around the world converging in Rio to demand an end to profit-driven dirty energy industries like oil drilling and pipelines, market-based strategies like carbon-trading and forest exploitation, and extreme energy like fossil fuels and incinerators. 
We delivered over this petition with over 1,000 signatures to Hillary Clinton  (Head of US Delegation to Rio+20 / US Secretary of State), Lisa Jackson (Alternate Head of US Delegation to Rio+20 / Administrator of US Environmental Protection Agency) and John Matuszak (Former Head of US Delegation to Rio+20)!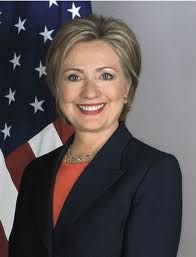 Despite the No-Show pattern of the US Delegation at Rio+20, GGJ members and allies were still able to get the petition into their hands twice: Indigenous Environmental Network maneuvered a tricky situation to get it into the hands of Hillary Clinton's entourage during her press conference, and our friends at Food and Water Watch tracked down the US delegation at a side event inside the UN conference.
While we can claim victory in the sense that this Green Capitalist model that the UN summit hoped to launch seems to have lost steam before taking off, we still have a long way to go toward actually implementing strategies for a real Green Economy that keeps the green in the grassroots and implements solutions to the economic and ecological crises that cool the planet and put our communities to work.
The GGJ petition echoed the voices of civil society at Rio+20 calling for a rejection of the corporate/capitalist model of the Green Economy.  This is just one step in a process we are engaged in to push for ambitious changes in the way the US handles climate change.  One of our demands is for the US to reduce emissions by 90% by 2050.  That will require a multi-prong strategy that addresses root causes and implements alternative initiatives that put cleaner energy sources into place and invest in local economies by putting people to work.  Reducing US emissions by 90% means a system change.
 
Thanks for helping us surpass our goal of 1,000 signatures!  You can still add your voice if you want to receive updates from GGJ.
Share on Twitter             

Share on Facebook
---
When you sign, this email will be sent directly to US Rio+20 Lead Negotiator John Matuszak, and to the US State Department's Office of Correspondence and Records who tracks and documents comments for US Secretary of State Hillary Clinton:
To US Secretary of State Hillary Clinton and US Rio+20 Lead Negotiator John Matuszak,
At the Rio+20 United Nations Conference on Sustainable Development, I urge you to reject the false solutions of the "Green Economy" and instead invest in solutions to the root causes of the ecological and economic crises that put our communities to work, cool the planet, and transition environmental control back to local economies.
In particular, I urge you to:
Stop destructive climate projects and unsustainable energy developments including the Canadian Tar Sands, the proposed TransCanada Keystone XL pipeline, and proposed oil drilling in the off-shore Outer Continental Shelf areas of the Beaufort and Chukchi Seas of Alaska.
Reject REDD+ (Reducing Emissions from Deforestation and Forest Degradation) and other carbon offset models as the pillar of the Green Economy that furthers the privatization of Nature and displaces indigenous communities.
End the Era of Extreme Energy: Create just transition pathways out of resource and carbon-intensive industries such as fossil fuels, waste incineration, biomass energy, nuclear power, and industrial agriculture.
Commit to reducing emissions by 90% from 1990 levels by 2050.
Commit to full-scale investment in inclusive Zero Waste systems, with a transition goal for 2040.
Sincerely,
[Your Name]